Product Specification
 Florida Approval Code: FL30906
 Opening Style:  Sliding
 Thermal Insulation:  U≤ 2.2W/㎡K
 Acoustic Performance:  ≤ 35 DB
 Air Tightness:  ≤ 0.4m³(㎡h)
 Wind Load Resistance:  ≥ 3.5 KPa
 Water Penetration:  ≥ 1200Pa
 Standard:  Florida approved, Miami Dade approval
 Warranty: 10 Years
 Application: Residential, Commercial
 Performance: Hurricane Proof, Impact Resistance
 Main Markets: Florida, Caribbean Zone
Tech Specs
Technical Specs
Hi-Tech profile and reinforced material
Reinforced glass fiber thermal insulation bar with high loading capacity
Pressure extrusion for higher strength level
Coex wire seal to protect against moisture
Multi-point hardware lock system for weather sealing and burglarproofing
Truss structure design for increased structural strength
Tilt-turn system achieves the AAMA rating of CW-PG60
Corner locking key ensures the smooth surface joint and improves corner stability
Glass panel EPDM foam weather sealing strip used for better performance and easier maintenance than standard glue
Color
Color & Coating Options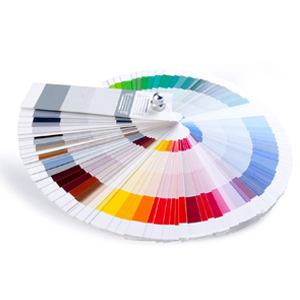 Superhouse Commen Color: Frosted Black, White Powder Coating
Silver grey powder coating, Silver anodising with INTERPON powder
Woodland grey(Satin), Ironstone(Stain), Shale Grey(Satin)
Ultra Silver(Gloss), Dune(Sain), Paperbark(Satin), Primrose(Gloss)
White Birch(Gloss), Surfmist(Matt), Architectural White(Satin)
Pearl White(Gloss), Silver Pearl Kinetic(Satin), Black(Satin)
Monument(Matt), Clear, Residential Bronze
Cedar, Mahogany, Honey Gum, Snow Gum
Select between factory-prefinished colors for fast delivery, or customized colors to better match your home
Glass
Glass Options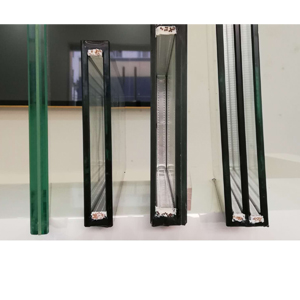 Single Glass(5mm, 6mm, 8mm, 10mm….)
Laminated Glass(5mm+0.76pvb+5mm)
Double Toughened Glass(5mm+12air+5mm)
Toughened Laminated Glass(5mm+12air+0.76pvb+5mm)
Triple Toughened Glass(5mm+12air+5mm+12air+5mm)
Thickness of single glass: 5-20mm
Glass types: Frosted glass, Toughened glass, Low-e coated glass
Special performance glass: Fireproof glass, Bulletproof glass
Select from various types of glass, including but not limited to: tinted, low-e, sound-proof and burglarproof
Screens
Screen Options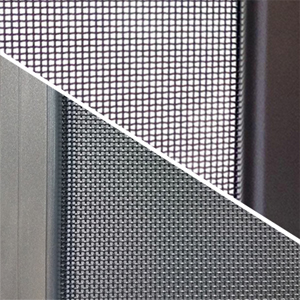 Screen Types: Stainless Steel Mesh, Fiberglass Screen, Retractable Screen
Fly and insect screen is a great way to keep insects out of your home
All fly screens are supplier with fibreglass mesh as standard
Midrail and handle hights depond on customer requirements
Fixed Screen is easy installation and removal
In-swing Screen can help you enjoy nature and keep the bugs out
Rolling Screen let you enjoy an unobstructed view when rulled up
The mesh screen is color coated together with the window to match perfectly.
Our screens are manufactured using aluminum alloy; strong enough to keep the mesh tight for years to come
Grille
Grille Options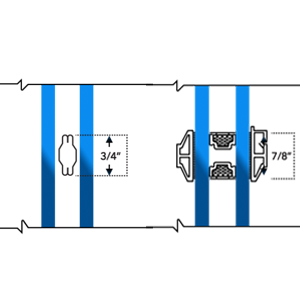 Grilles between glass increase visual appeal and allows for easier glass cleaning
The grilles consist of a spacer bar placed between the panes of the insulating glass
It is available in the color that matches the exterior color of the window you choose
SDL Grilles are permanently attached to both the interior and exterior glass
Shadow bars that are placed between the two panes of insulating glass
Truss structure design for increased structural strength
Tilt-turn system achieves the AAMA rating of CW-PG60
Corner locking key ensures the smooth surface joint and improves corner stability
Glass panel EPDM foam weather sealing strip used for better performance and easier maintenance than standard glue
IMPACT SLIDING DOOR
Hurricane impact sliding doors are designed to open horizontally. These doors work well in rooms with limited space, with panels that glide from side to side, allowing you to be more flexible with your home's interior layout.
Doors that are marketed as hurricane-resistant or storm-proof are constructed with impact-resistant glass treated with a layer of polyvinyl butyral (PVB) or ethylene-vinyl acetate (EVA). While this impact-resistant glass will probably still shatter upon strong impact from flying objects, it generally remains attached to the inner membrane and the door frame.
Like any standard door, frame construction on a hurricane-resistant, storm-proof door can use aluminum, steel, vinyl, or wood. Aluminum or steel frames are considered the strongest (and most expensive), but some maintenance is associated with these. Hurricane-resistant windows are also available in various thermal options for use in different climates.